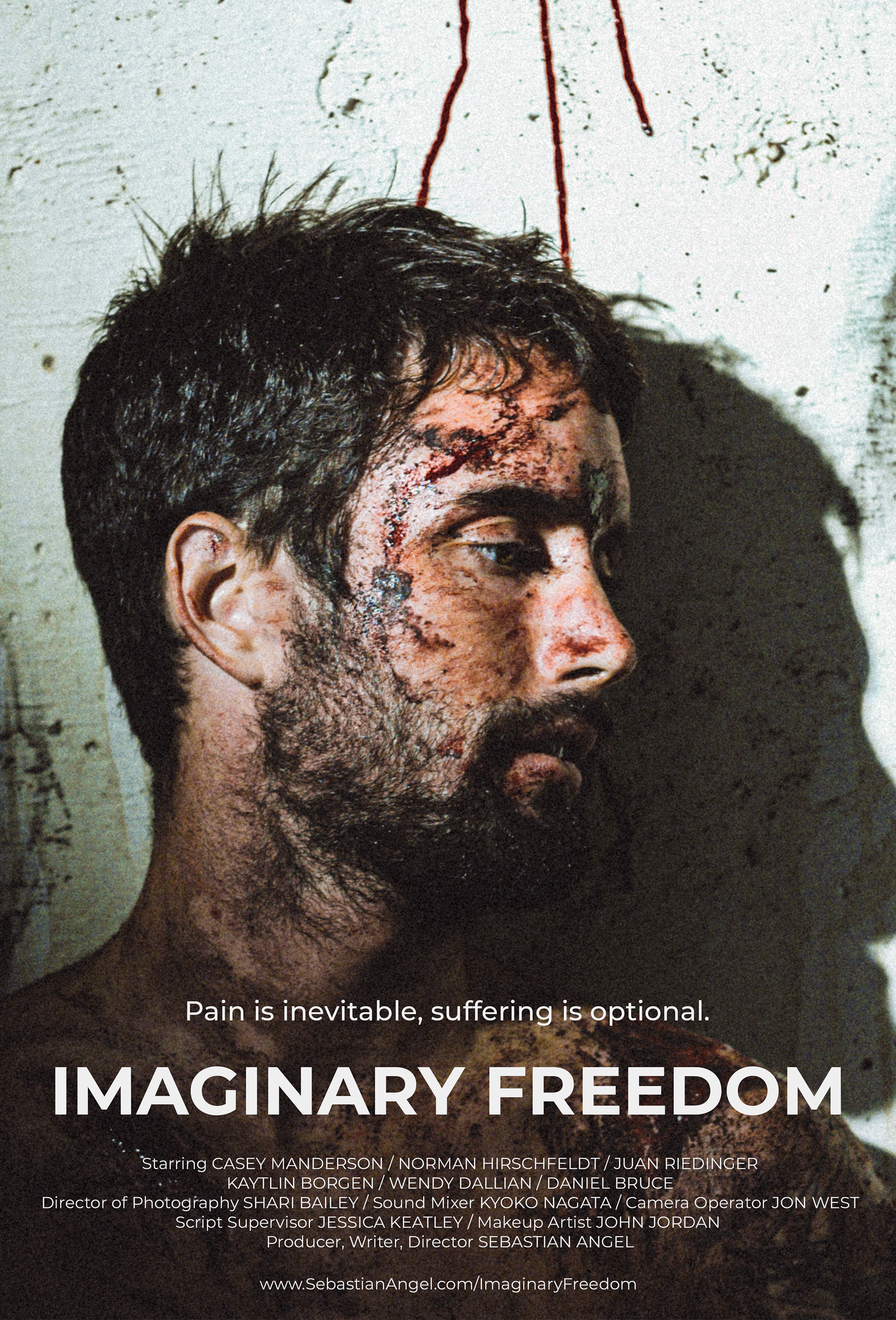 Imaginary Freedom (Short Film)
LOG LINE: Pain is inevitable, suffering is optional.

SYNOPSIS:
Imaginary Freedom is a short story that focuses on the mental state of two political prisoners, who despite not knowing each other, they manage to help one another overcome their suffering and cope with their overwhelming reality, the approaching death sentence.
Writer/Producer/Director: Sebastian Angel.
DOP: Shari Bailey.
Cast: Casey Manderson, Norman Hirschfeldt,   Juan Riedinger, Daniel Bruce, Kaytlin Borgen, Wendy Dallian, Bailey Lavallee, Michelle Pummell, Connor Stanhope, Thomas Balzar.